BAPTISM AT CROSSLINE
For 2000 years, Christians have been baptized to declare to the world that they are believers and followers of Jesus Christ. Taking "the plunge" is a significant step on your spiritual journey and we look forward to celebrating it with you.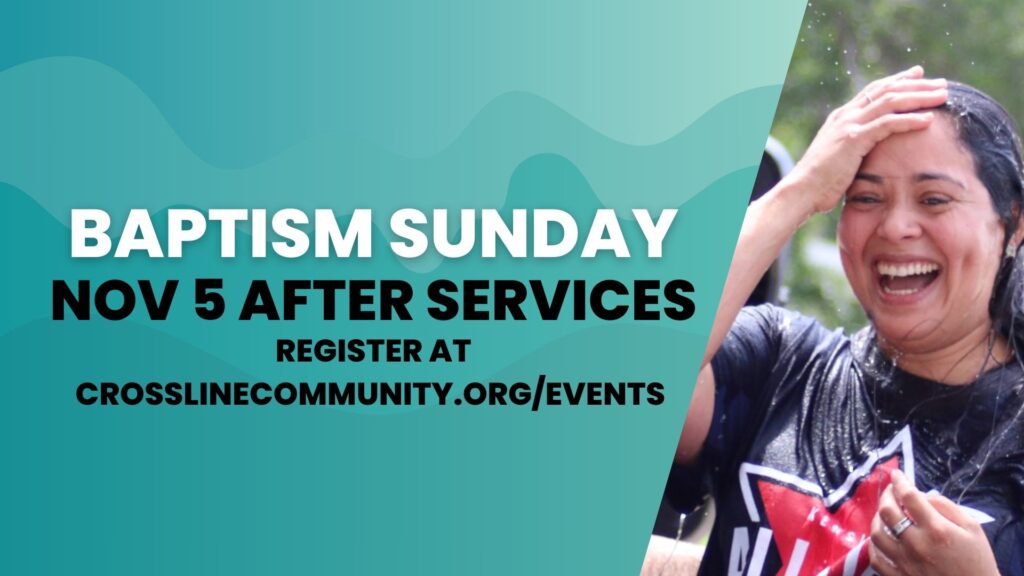 REGISTER
We also ask that you read Baptism 101 to help prepare you. If you would like to take this next step in your faith journey, register below.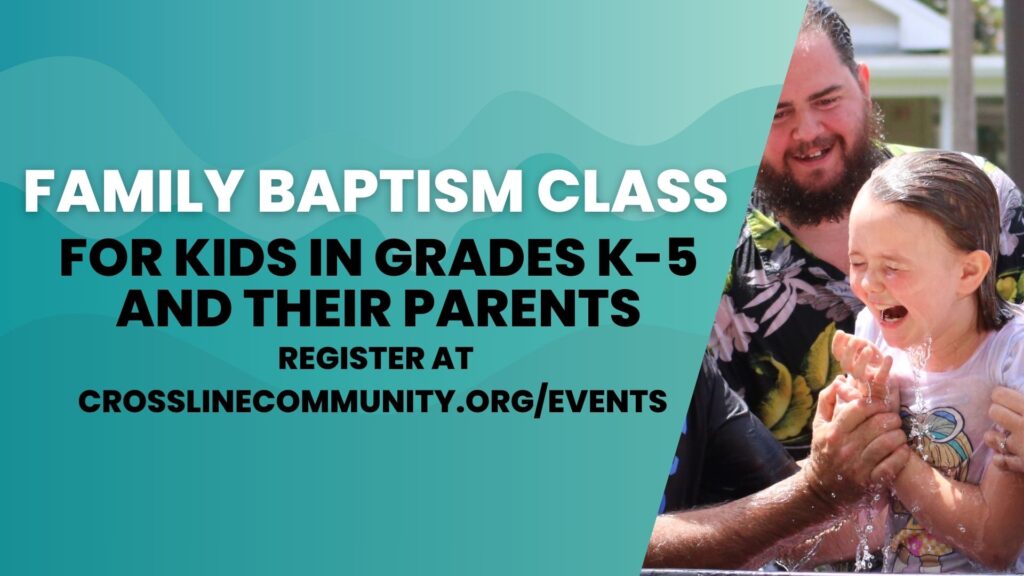 FAMILY BAPTISM CLASS
Have a child in grades K-5 (age 10 and under) who wants to be baptized? Your first step is to assess their spiritual readiness. Second, we'll ask you and your child to attend a Family Baptism class in preparation for the event. Contact our Family Ministry Director, Clint Entinger, with questions and for readiness guidelines and class date and time info.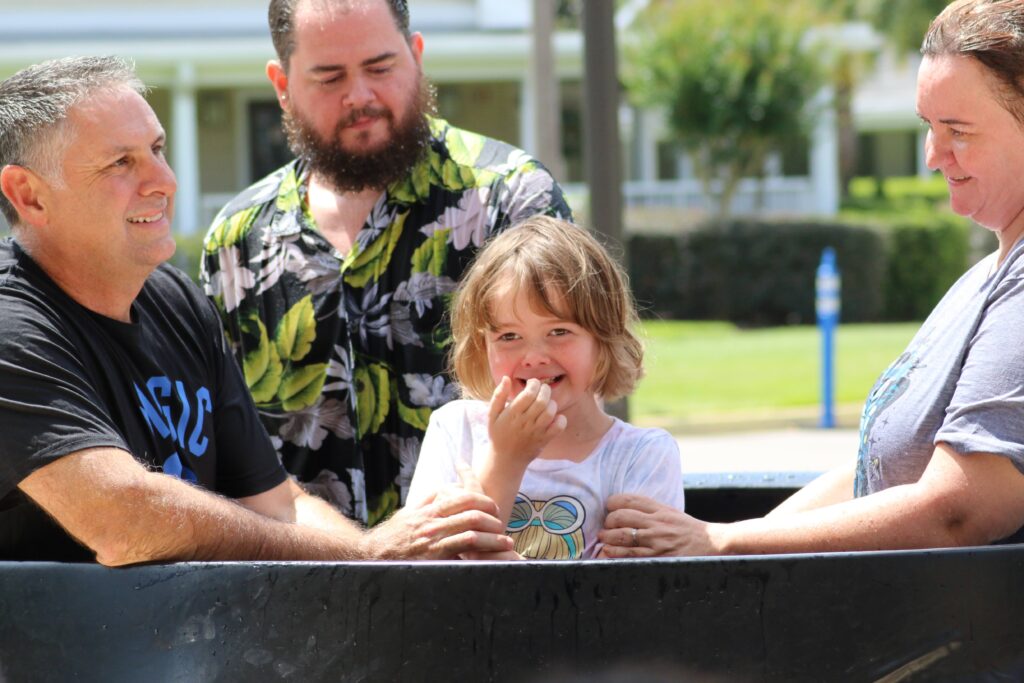 CHILD DEDICATION
If your child is younger than elementary age, we offer dedication ceremonies. Contact Clint Entinger, our Family Ministry Director for more information.
CONTACT US
For more information, contact Shea Bates, Executive Admin.