Miss a service?
We invite you to catch up here!
CURRENT SERIES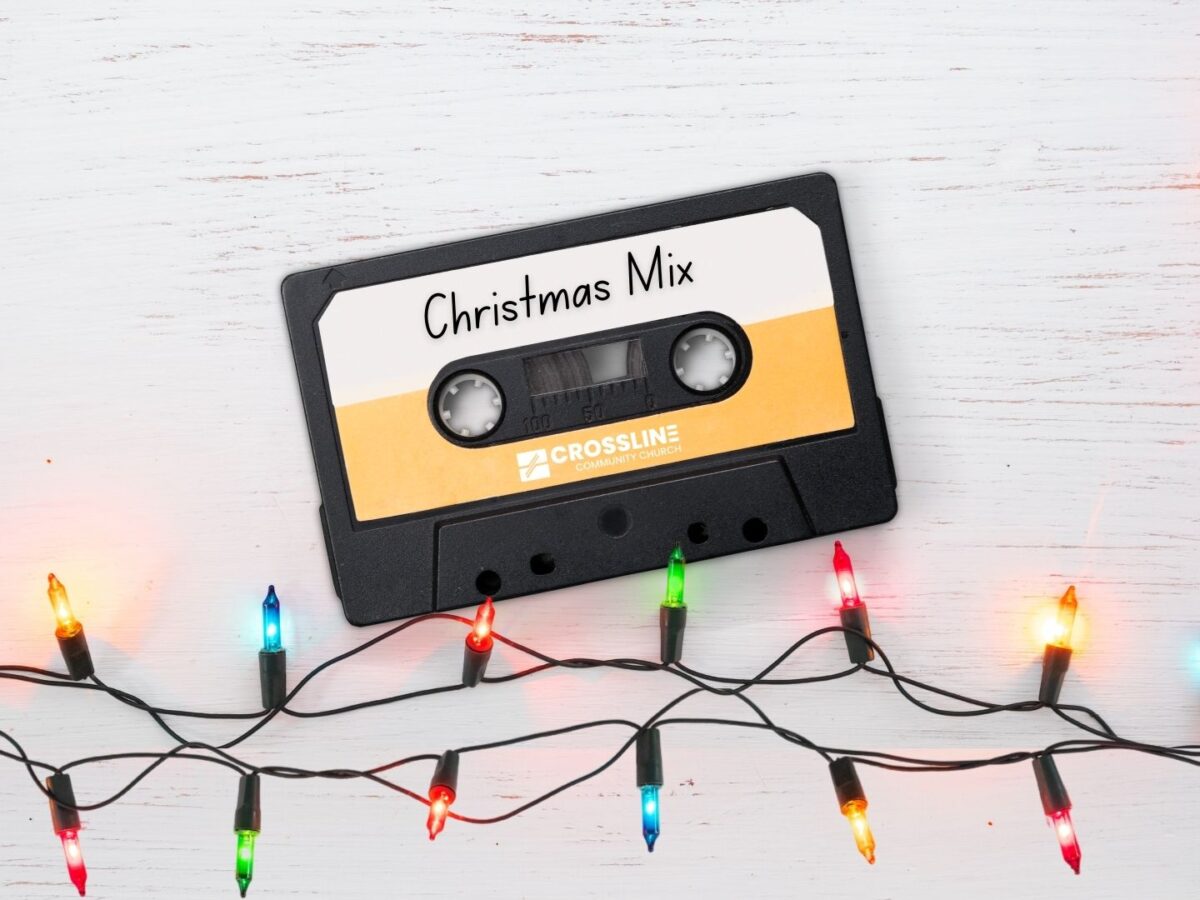 CHRISTMAS MIX
December 3 – 24
God is with us – in answered promises, realized dreams, and refreshed hope. How could we help but sing? Let's explore the songs born from our joy that Christ has entered the world.
This 4 week Advent series will feature a different Christmas carol each week.
It's Never Too Late: Answering the Really Tough Questions About Relationships
EXTREME MAKEOVER: CHURCH EDITION
In any building project – whether a small house or a giant skyscraper – the blueprints, foundation and building materials are crucial to the success of a solid, long-lasting structure. The same is true of a church…not just the physical building itself, but more importantly, the spiritual and biblical foundation on which that church is built. As Crossline Community Church launches (formerly Kensington Orlando), we thought it would be a perfect time to share the values our church is built on – who we are, what we believe, why we do what we do, who we do it for – and, why we're so excited for the future God has in store for all of us! Join us this Sunday as we journey through a six-week series called "Extreme Makeover: Church Edition". Sunday at 9:15 & 11:00am, in person and online.
WHO'S RESPONSIBLE FOR THIS?
8.20.23-9.4.23 – Investing your TIME, TREASURE and TALENT in something that will last
What on Earth are you here for? Have you ever thought about that? Your purpose, your mission, the plan for your life. When we go to God's word we find that each of us are responsible for taking the time, the talents, and the treasure that God has given us and using them for His Kingdom purposes. God has given us management responsibility. It's part of what on earth we are here for. Join us for this 4 week series as we learn to re-align our lives with God's purpose and invest what He has given us into something that will last forever.
TRUE STORIES
6.4.23-7.30.23 – Ordinary people doing extraordinary things
Throughout the bible are true stories that have become foundational to faith in God. They are EPIC stories of victory being snatched from the jaws of defeat, battles won despite overwhelming odds, stories of unbelievable faith resulting in unbelievable outcomes. In each one of these true stories are men and women much like ourselves…ordinary, normal, everyday people… who had faith in an extraordinary, powerful, and loving God and the results are the stories of old that reveal the depth and character and love God has for us today. Join us whether you are new to faith in God or a seasoned follower of Jesus as we take a deep dive into the names, faces, and TRUE STORIES of God's faithfulness that will engage your mind, grow your faith, deepen your love, and strengthen the foundation of your walk with God.
FULL HOUSE
5.14 – 5.28 – School is almost out and summertime is right around the corner! Summer brings road trips, vacations, beach days, pool time, barbeques, and often some extra family time. Whether you are in the thick of family life with kids, have kids that are grown or it's just you and your dog. We all come from families and have a role to play in it. Over the next few weeks, we are going to look at how to navigate family life well and make the most of the time we have with the people God has surrounded us with. Sunday at 10:30 am, in person and online.
BEHIND CLOSED DOORS
During this 4 week series we are going to say the quiet part out loud. So many of us struggle silently because of the pressure we feel to have it all together and present our best selves at all times. But truth be told, in our silence…. we suffer. Our addiction to the approval of others, our struggle with depression, anger, and guilt is kept behind closed doors. God offers us a life of freedom by letting go of the negative things we tend to hang on to. Join us as we go behind closed doors and discover the freedom, joy, happiness, and peace that comes
from shining His light into the darkness of our lives.
EASTER 2023
SIGHT UNSEEN
GAME CHANGER
THE BEST YEAR OF YOUR LIFE