MY GIVING PROFILE
Create or Login to your account to set up your recurring giving, start your Game Changer giving, view your giving history, or modify your current recurring giving.
---
CONTACT US
Questions about giving? Our finance team is ready to help. Send us an email us or call 
407.554.1210. We're here for you – and eager to help!
LIVING OUT THE MISSION
GENERAL FUND
The General Fund is where it's needed most. This is where your tithes and offerings go—supporting Christ's church here and around the world. It's the fund that allows us to reach people with the message of Jesus through our weekend services, arts & music, events, kids & student ministries, and global & local outreach.
A robust General Fund helps us energize and animate everything we do. Please give to this fund first, then consider donations to other Crossline ministries as "over and above" giving.
GIVE NOW
GIVE STOCKS THROUGH STOCK DONATOR
WAYS TO GIVE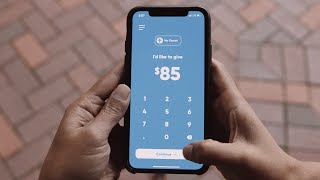 OFFERING BOX
Old school still works. Drop a check in the offering box located at the exits of the theatre on Sunday mornings. Please designate if your gift is for General Fund or targeted to a special ministry. If you want to give cash, and you'd like a contribution statement, please bring in a marked envelope with your name and address.
ONLINE GIVING
It's fast, convenient and secure. E-giving allows a specific dollar amount to be automatically deducted from a checking or saving account. You can set this up as a one-time donation or recurring gift. You can also give by credit or debit card.
MY WELL GIVING APP
Giving is easy with the My Well Giving App. Create an account and select Kensington Orlando as the recipient.
Download the My Well Giving app in the Google Play Store or App Store.
STOCKS AND MUTUAL FUNDS
You'll receive a tax deduction for the fair market value of your securities at the time of donation, and you'll pay no capital gains tax on the difference between your cost and the fair market value.
MATCHING GIFTS
Thousands of companies match the charitable contributions of their employees. Here's how it works: The employee gets a matching gift form their employer (often the HR department) and fills it out. The employee sends the form to the nonprofit organization (Crossline) along with their gift. The nonprofit receiving the gift completes the form and mails it back to the company. The company sends the nonprofit the matching gift. Is that cool, or what?
ESTATE PLANNING
This may be the largest single act of stewardship most of us will ever perform. However, up to 80% of Americans die without an estate plan! We can show you how to transfer the assets God has entrusted you with to individuals and charitable beneficiaries – in a tax-efficient way that achieves your goal of perpetuating God's work.
NON-CASH ASSETS
Love Antiques Roadshow? Us, too. If you have collectibles, jewelry, or rare coins to donate, contact us for info. 91% of wealth is held in non-cash assets, but represents only 20% of charitable giving. Your real estate, boats, furs, or artwork can help us help others. Please, no garden gnomes.
CONTACT
Our team is waiting to help. Fill out the form below, or send us an email anytime at giving@crosslinecommunity.org or
call 407.554.1210. We're here for you!