Why Bible?
Bible Resources
You Version
You've probably witnessed our pastors reference this on the weekend, and that's because it's the best thing ever. Already installed on over 395 million devices all over the world, the Bible App offers a free Bible experience for smartphones, tablets, and online at Bible.com. You can play around with the 2,008 Bible versions in 1,349 languages to explore how different translations express a passage. It's accessible to anyone with a digital device. You can even create verse images to share on your social media. I specifically love the highlighting and note-taking features. There's also reading plans on every topic under the sun.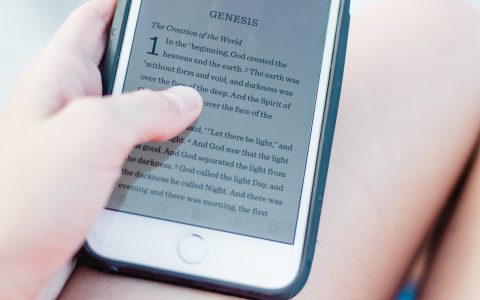 Bible in One Year
Nicky and Pippa Gumbel first introduced the Bible in One Year commentary in 2011 as a daily email for their congregation members. It has since grown into an app with a worldwide following. Nicky is the pioneer of Alpha, an 11-session introduction to the Christian faith now running all over the world. This app takes you through the entirety of Scripture in one year, including readings from the Old Testament, New Testament and either a Psalm or Proverb each day. Combined with commentary from Nicky and Pippa Gumbel, this plan encourages us to apply the teachings of Scripture to our everyday life.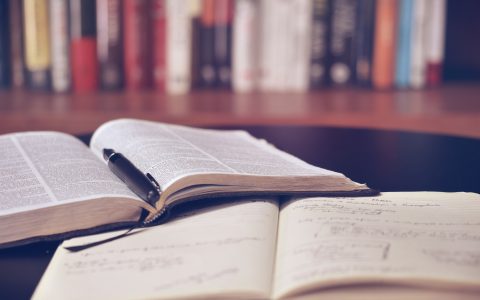 Why Scripture
In scripture we are told that the more we internalize and memorize God's word, the more He can use it to instruct, guide, and teach us new things as we go about our lives. Below is a guide to help you memorize two passages of scripture a month.
November-Christ the Center
This means that anyone who belongs to Christ has become a new person. The old life is gone; a new life has begun!-2 Corinthians 5:17
My old self has been crucified with Christ. It is no longer I who live, but Christ lives in me. So I live in this earthly body by trusting in the Son of God, who loved me and gave himself for me.-Galatians 2:20
December-The Word
All Scripture is inspired by God and is useful to teach us what is true and to make us realize what is wrong in our lives. It corrects us when we are wrong and teaches us to do what is right.-2 Timothy 3:16
Study this Book of Instruction continually. Meditate on it day and night so you will be sure to obey everything written in it. Only then will you prosper and succeed in all you do.-Joshua 1:8
January-Guidance and Prayer
Trust in the Lord with all your heart;do not depend on your own understanding.Seek his will in all you do, and he will show you which path to take.-Proverbs 3:5-6
Don't worry about anything; instead, pray about everything. Tell God what you need, and thank him for all he has done. 7 Then you will experience God's peace, which exceeds anything we can understand. His peace will guard your hearts and minds as you live in Christ Jesus.-Philippians 4:6,7
February-Salvation Not by Works
God saved you by his grace when you believed. And you can't take credit for this; it is a gift from God. 9 Salvation is not a reward for the good things we have done, so none of us can boast about it.- Ephesians 2:8-9
He saved us, not because of the righteous things we had done, but because of his mercy. He washed away our sins, giving us a new birth and new life through the Holy Spirit.-Titus 3:5
March-Must Receive Christ
But to all who believed him and accepted him, he gave the right to become children of God.-John 1:12
"Look! I stand at the door and knock. If you hear my voice and open the door, I will come in, and we will share a meal together as friends".-Revelation 3:20
April-His Strength
Don't be afraid, for I am with you. Don't be discouraged, for I am your God.I will strengthen you and help you. I will hold you up with my victorious right hand.-Isaiah 41:10
For I can do everything through Christ, who gives me strength.-Philippians 4:13
May-Pray in His Will and His Peace
Always be joyful. 17 Never stop praying. 18 Be thankful in all circumstances, for this is God's will for you who belong to Christ Jesus.-1 Thessalonians 5:16-18
Give all your worries and cares to God, for he cares about you. -1 Peter 5:7
June-Separate from the World and Power to Witness
Do not love this world nor the things it offers you, for when you love the world, you do not have the love of the Father in you. 16 For the world offers only a craving for physical pleasure, a craving for everything we see, and pride in our achievements and possessions. These are not from the Father, but are from this world.-1 John 2:15-16
But you will receive power when the Holy Spirit comes upon you. And you will be my witnesses, telling people about me everywhere—in Jerusalem, throughout Judea, in Samaria, and to the ends of the earth."-Acts 1:8
July-Love and Humility
So now I am giving you a new commandment: Love each other. Just as I have loved you, you should love each other. 35 Your love for one another will prove to the world that you are my disciples."-John 13:34-35

In the same way, you who are younger must accept the authority of the elders. And all of you, dress yourselves in humility as you relate to one another, for "God opposes the proud but gives grace to the humble." So humble yourselves under the mighty power of God, and at the right time he will lift you up in honor.-1 Peter 5:5-6
August-Faith and Promises for Forgiveness
And it is impossible to please God without faith. Anyone who wants to come to him must believe that God exists and that he rewards those who sincerely seek him.-Hebrews 11:6
He has removed our sins as far from us as the east is from the west.-Psalm 103:12
September-Good Works
So let's not get tired of doing what is good. At just the right time we will reap a harvest of blessing if we don't give up. 10 Therefore, whenever we have the opportunity, we should do good to everyone—especially to those in the family of faith.-Galatians 6:9-10
In the same way, let your good deeds shine out for all to see, so that everyone will praise your heavenly Father.-Matthew 5:16
October-Pure Thoughts and Heart
And now, dear brothers and sisters, one final thing. Fix your thoughts on what is true, and honorable, and right, and pure, and lovely, and admirable. Think about things that are excellent and worthy of praise.-Philippians 4:8
Guard your heart above all else, for it determines the course of your life.-Proverbs 4:23